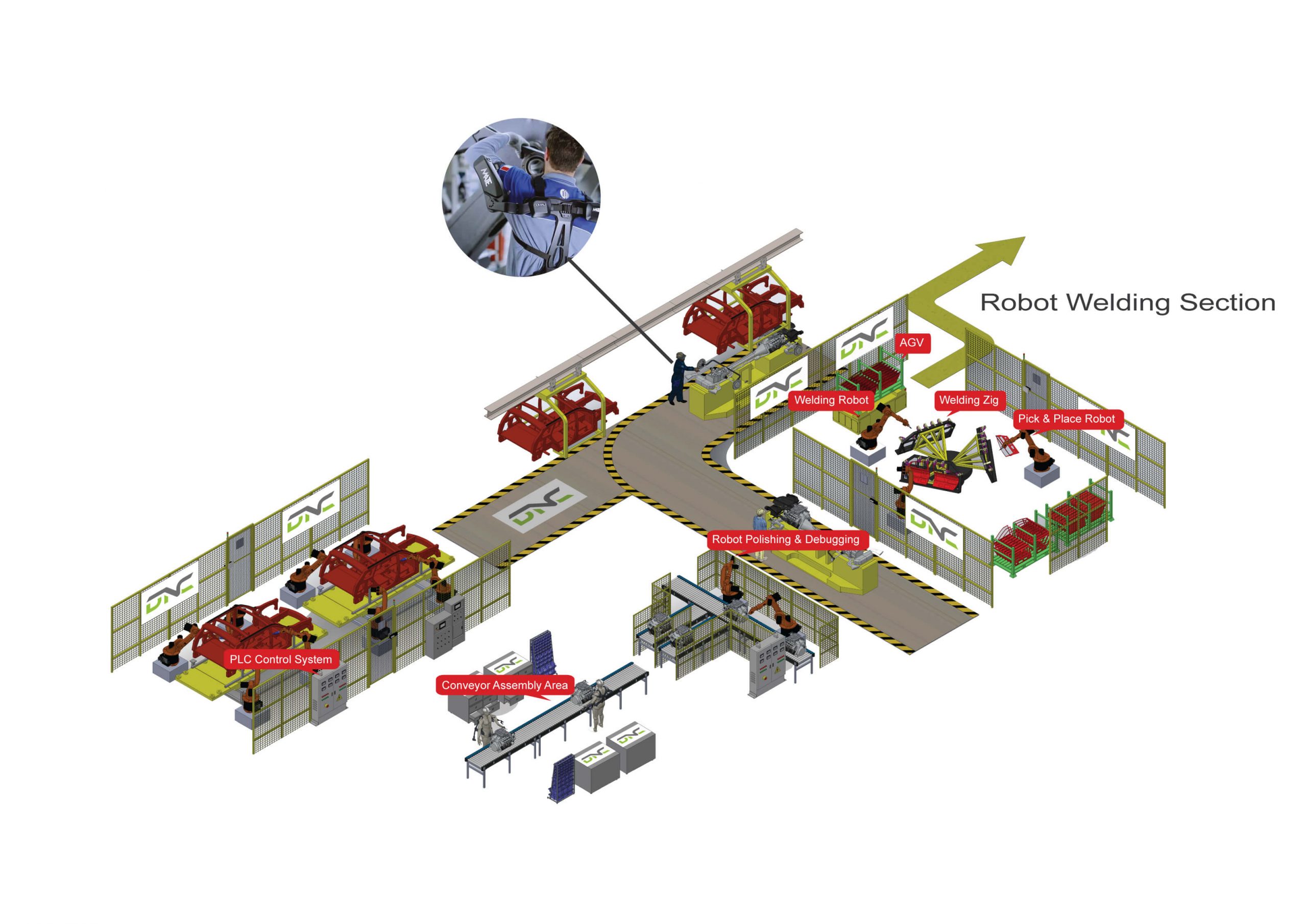 Automotive Assembly Solutions
DNC offers you a wide range of automated configuration and solutions to increase the efficiency of automotive challenges. Through adaptable control system, robotic integration, automated production line and logistics processes. Proven successful record of Comau robotic integration in Maserati production line, DNC paves the way to sustainable solution with international recognition in the automotive industry.
Experienced in pokayoke control system of production line, robotic spot and arc
welding, robotic deburring process of metal parts, overhead hanger systems in painting and assembly shop, utilizing Automated Guided Vehicles (AGV) as part for intra-logistic system, DNC has the technical engineering capability to provide cost-saving with excellent quality solutions to the most of automotive manufacturing processes.
DNC aims further in leading rapid growth of technological enhancement. For instance, Comau MATE exoskeleton is part of our futuristic and innovative wearable technology to improve repetitive tasks and precision while reducing muscular and cardiac fatigue of the worker in production line. Within the industry 4.0, these fully automated solutions and technologies of Comau enables
DNC to better support highly individualized, highly efficient production while safeguarding productivity and securing profitability in manufacturing line