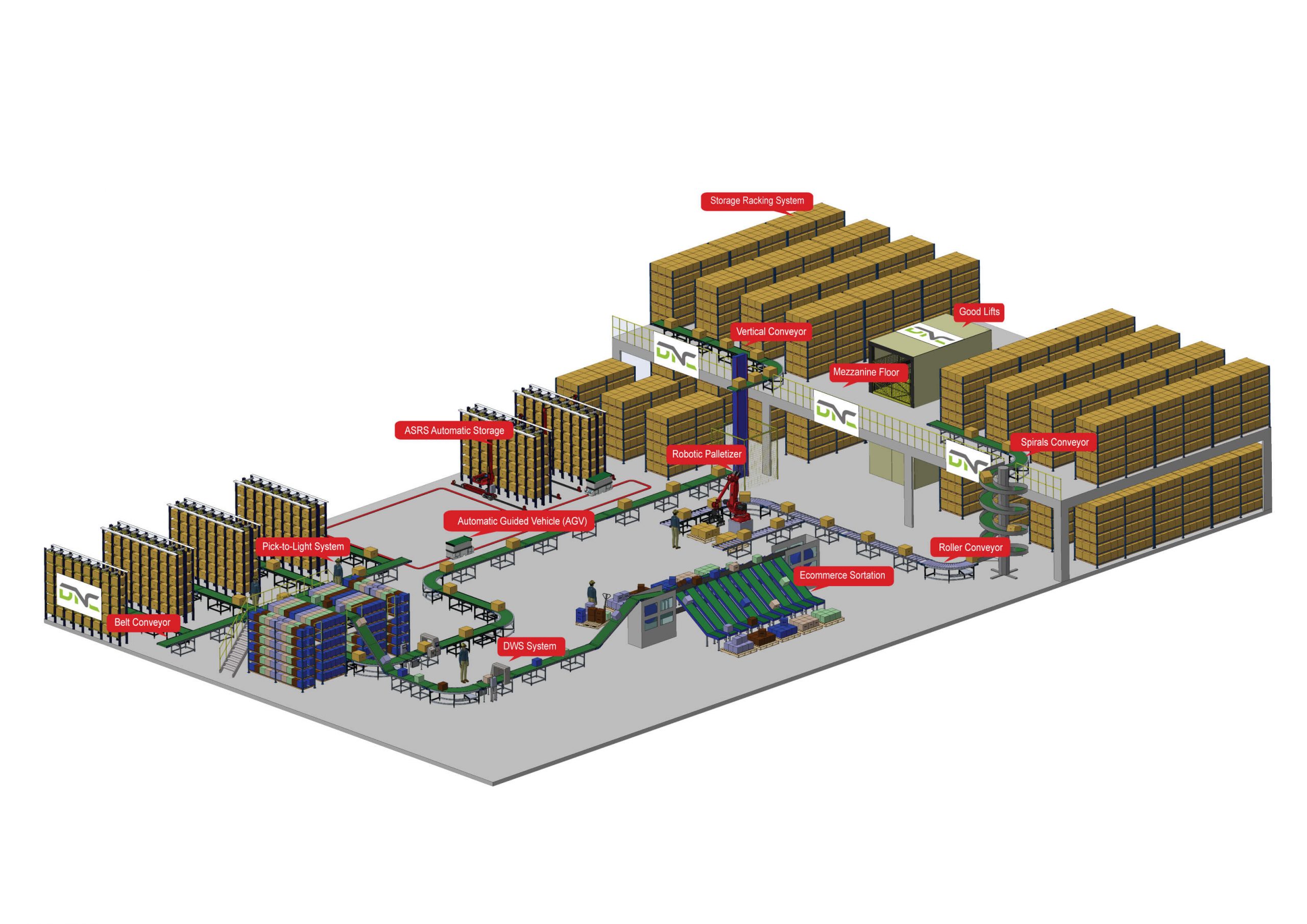 The automated warehouse system is an important measure for the logistics to improve the material flow efficiency and adapt to the era of e-commerce. Picking and sorting systems represents one of the most cost-intensive areas in logistics. Fully or partially automated solutions can significantly improve these processes. This will ultimately lead to more efficient processes, increase productivity, reduce costs and shorten delivery time.
DNC provide fully or partially automated warehouses and logistics solutions to meet our customer needs. Our Industry 4.0 and robotics innovation means our automation solutions are always ready to help our customer to turn their warehouse to smart warehouse. By understanding and analyzing our customer data, we optimize the performance of their operation.
Our complete solutions include Automated Storage and Retrieval System (ASRS) racking system, pick to light system, dimensional, weighing and scanning (DWS) inspection system, conveying and sorting system and mobile robotic platform vehicle for warehouses, the Agile 1500 from Comau Italy. Our experience engineers will provide local consulting, concept studies, project implementation and customer service, all tailored to the specific requirements of your business.